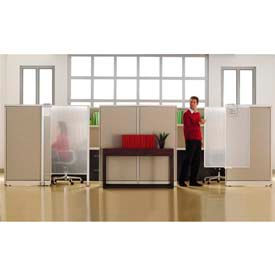 Privacy Screens and Panels
Privacy Screens and Panels Provides Interruption-Free Work And Study Zones In Office Or Student Settings.

Privacy Screens and Panels are constructed with plexiglass and a laminate base or polycarbonate with an aluminum frame for long lasting durability and dependability. Desktop partition provides convenient privacy between users during work or testing time. Workstation partial-length or full-length cubicle privacy screen allows co-workers to not be disturbed. Types are Desktop Partition, Partial Length Workstation Privacy Screen and Full Length Workstation Privacy Screen. Widths are 20 in., 24 in., 30 in. and 36 in.. Heights are 15-3/4 in., 48 in. and 64 in.. Panel colors are Frosted and Translucent. Package quantity is 1. 1 Year Limited Warranty.