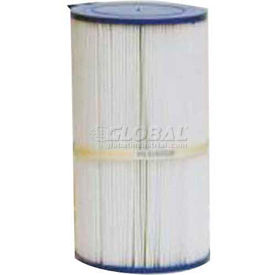 Pleatco Antimicrobial Spa & Jacuzzi Replacement Cartridges
Pleatco Antimicrobial Spa And Jacuzzi Replacement Cartridges Are Used For Applications Including Residential, Hospitality, Commercial, And More.

Pleatco antimicrobial spa and jacuzzi replacement cartridges are made of high quality materials for long lasting durability and dependability. Cartridges improve water flow rates enhancing filtration, reducing energy, and minimizing pump wear for unit longevity. Uniform flow distribution results in even dirt loading for cleaner water. Break-resistant bands maintain even pleats for back pressure prevention. End caps provide structural support and increase cartridge durability. 100% antimicrobial design prohibits odor causing bacterial growth. Package quantities are 1 and 2. Dimensions vary per model.