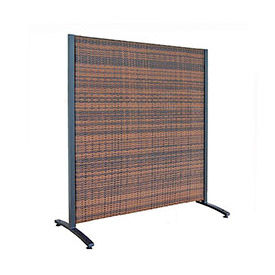 Wicker Room Dividers
Wicker Room Dividers Are An Elegant Way To Partition Spaces In Outdoor Or Indoor Environments.

Wicker Room Dividers are freestanding units for creating private spaces in restaurants, bars, outdoor patios, hot tub areas and more. Wicker room dividers are easily transportable, and are offered in 1 or 3 panel models. Single-panel models are available in 48" x 48" and 48" x 72" sizes, and are offered in a variety of panel and frame colors. Three-panel models are brown and measure 72" x 72".