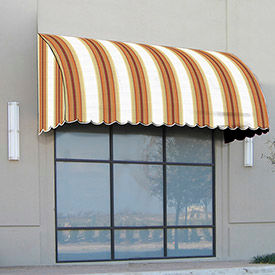 Awntech Waterfall Style Awnings
Awntech Waterfall Style Awnings Provide Cooling Shade To Interior Rooms Saving Energy Costs.

Awntech Waterfall Style Awnings are durable acrylic material treated to resist fading, moisture and mildew for long lasting durability. Structural aluminum frame is engineered to withstand high winds and heavy snow loads for low maintenance outdoor installations. Waterfall style sheds rain and snow protecting window from damage. Large selection of sizes available to meet specific installation requirements. Choose from Solid and Striped fabrics in a variety of colors to match building exterior.