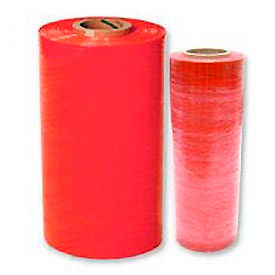 Hand Stretch Wrap - Specialty
Hand Stretch Wrap-Specialty Provides Manually Applied Content Protection From Spoilage, Debris, and Damage For Agricultural, Industrial, Manufacturing, and Other Applications.

The Vented stretch wrap design improves pallet ventilation and allows condensation to escape for packaged goods protection. The VCI stretch wrap has a blue color finish for high visibility and inventory identification while providing a layer of protection to block out moisture and other contaminants. The Anti-Static stretch wrap is static electric sensitive and designed for electronic device protection. The polyethylene construction provides tear resistance for long lasting strength and durability. Multiple color options for high visibility. Types and dimensions vary per model.