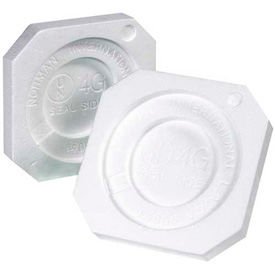 Hazardous Material Foam Inserts & Locking Rings
Hazardous Material Foam Inserts and Locking Rings Prevent Material Spillage and Secure Contents For Safe Shipping and Transport.

These inserts and rings fit industry standard sizes and are used to secure F-Style Cans, Paint Cans, and Plastic Jugs while in transit. The HDPE or polystyrene material provides durability and impact resistance for added handling protection. The units can support containers manufactured in the U.S.A. and Canada. Types, package quantities, and dimensions vary per model.