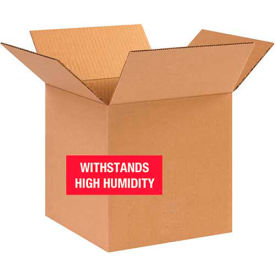 Weather Resistant Boxes
Weather Resistant Boxes Withstand High Humidity Conditions.

Weather Resistant Boxes are made with water-resistant adhesive (WRA) for resistance to outdoor weather or rain. Strengths are 350#/V3c and 250#/W5c. The single wall corrugated construction provides maximum protection for equipment and parts. Boxes meet military standards. Box lengths, widths, and heights range from 8" to 18". Cartons are sold in bundle quantities of 10, 20, and 25.