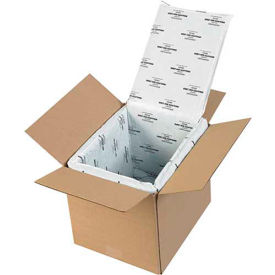 Deluxe Insulated Foam Box Liners
Deluxe Insulated Foam Box Liners Are Designed to Convert Stock Boxes To Thermally Insulated Shippers For All Packaging and Shipping Applications.

The foam construction provides cushioning and temperature control adding content protection for up to 4 days. The biodegradable design reduces the carbon footprint making it earth friendly. May be combined with cool packs for perishable item storage. Box is not included. Dimensions and package quantities vary per model.