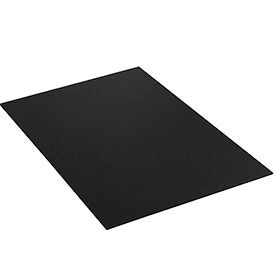 Corrugated Sheets - Plastic
Plastic Corrugated Sheets Protect Shipments from Dust and Dirt.

Corrugated Plastic Sheets are made with rigid 3/16" thick polypropylene corrugated plastics to protect contents in shipping. sheets are dirt, grease and water resistant for long lasting durability. Sheets are reusable. Widths range from 24" to 48". Lengths range from 24" to 96". Color is black or white. Sold in in bundle quantities of 10.