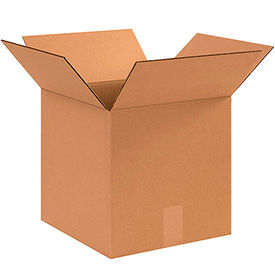 Corrugated Boxes 12 - 13"
Corrugated Boxes 12 - 13" Store and Protect Contents for Packaging and Shipping Applications.

These corrugated boxes are made of corrugated material, allowing them to resist certain levels of impact during transport. Boxes provide damage protection to safely ship various items and content. Cartons ship flat to save on storage space and shipping. 100% recyclable for a reduced carbon footprint. Lengths range from 12" - 13-3/4". Widths range from 6" - 13-1/2". Heights range from 4" - 20". Colors are Kraft and White. Sold in bundle quantities 25.