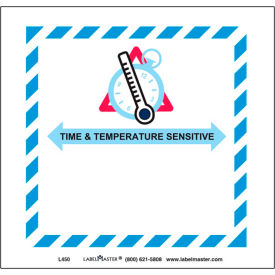 Test Sample Shipping Labels
Test Sample Shipping Labels Are Suitable For Lab Samples, Vaccines, Biopsy Materials, Diagnostic Kits and Culture Packs In Need of Specific Safety Handling Guidelines.

Test Sample Shipping Labels Provide time and temperature sensitive warnings, and space for users to write in critical information concerning sample shipments. Each label is required by IATA for all medical shipments with time or temperature restraints and is printed on heavyweight coated paper in four colors, for high level chemical and abrasion resistance while securely adhering to corrugated surfaces. Available package quantities are 50 or 500 depending on the model. Dimensions and additional specifications vary per model.