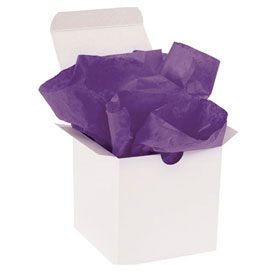 Tissue Paper-Gift Grade
Tissue Paper-Gift Grade Adds Dimension and Enhances the Appearance of Packaging Goods For Retail, Special Occasion, and Other Related Environments.

This tissue paper has a soft texture that is dual sided providing added protection for glass and other fragile items. The various color options are designed to improve any décor, location, and occasion. Includes special dyes to resist fading and bleeding. Dimensions and quantities vary per model.