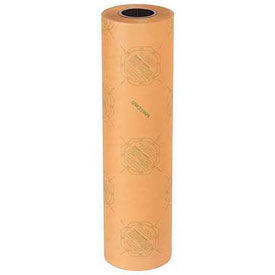 VCI Multi-Metal Paper
VCI Multi-Metal Paper Prevents the Corrosion Of Ferrous, Non-Ferrous, and Combination Metal Parts Or Surfaces.

The paper completely wraps metals including steel, aluminum, iron, copper, and zinc for maximum protection. The chemically treated material vaporizes the air to block rust, corrosion, and oxidation. One square foot of paper is recommended for every one cubic foot of packaging area. Dimensions vary per model.