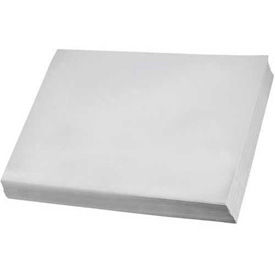 Newsprint Paper Sheets
Newsprint Paper Sheets Provide Cushioning and Prevent Fragile Item Damage During Shipping and Transport.

The paper sheets are pre-cut making them easily accessible for quick packaging. These sheets are an economical choice for filling and stuffing void package areas. Made of 100% recycled paper for lasting reliability. 30# basis weight. Dimensions and quantities vary per model.