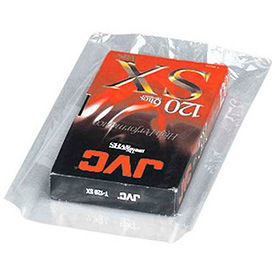 PVC Shrink Film Bags
PVC Shrink Film Bags Are Used For Sealing And Protecting CD's, DVD's, Software And More.

Clear Shrink Film Bags are made of clear 80 or 100 gauge thickness PVC for lasting durability and dependability. Use by placing product in bag and shrinking with a heat gun. Manufactured from crystal clear PVC shrink film. Sold in package quantities of 50, 100, 250 and 500. Dimensions vary.