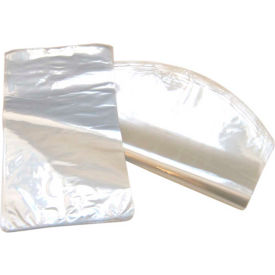 Polyolefin Shrink Film Bags
Polyolefin Shrink Film Bags Are Designed to Protect Products From Dust, Moisture, and Intruding Elements.

Polyolefin Shrink Film Bags conform around a variety of objects for second skin film layering to preserve and protect contents from dust, moisture, and oil damage. Strong and flexible, yet softer than PVC film, these polyolefin shrink film bags are highly tear resistant, creating a secure, tamper proof seal around wrapped produce or items. The transparent, glossy finish allows for quick identification and enhances overall appearance. Available package quantities are 250 and 500. Dimensions and additional specifications vary per model.