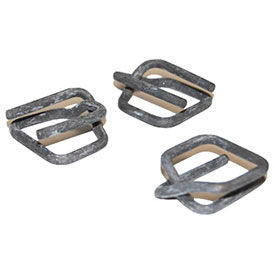 Buckles for Strapping
Buckles for Strapping Are Designed to Secure Packaging and Supplies for Various Applications Including Shipping, Receiving, Storage, and more.
Buckles for strapping are available in multiple materials providing both content and application versatility. PAC design metal buckle allows easy threading and includes an "S" lock to increase holding power for heavy duty content. The plastic buckles are corrosion resistant and feature the Bucklelok™ design that locks each leg to the frame for easy pre-threading and reinforced holding power. The phosphate coated buckles and strapping increases joint efficiency and support. Dimensions, colors, and package quantities vary per model.
❮Top
X
Global Assistant
X
Global Assistant