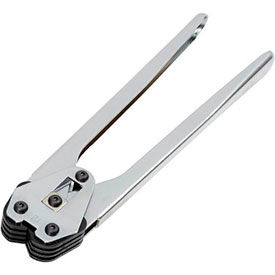 Plastic Strapping Tools - Sealers
Plastic Strapping Tools - Sealers Secure Polyester and Polypropylene Straps for Packaging, Commercial, Storage, and Other Related Applications.

These strapping tools include cam-action, steel jaws designed to apply a serrated seal with minimum effort. The durable steel construction is both strong and reliable for repeated use. The rubber grip improves handling while reducing hand fatigue for user comfort. The sealers require minimal clearance between the seal and package surface. The lightweight design allows convenient sealer handling, transport, and storage. Types, duties, and dimensions vary per model.