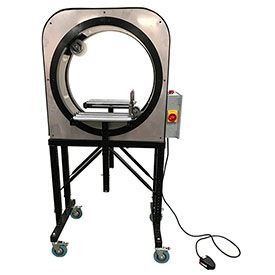 Automated Ring Wrapper
The Automated Ring Wrapper Can Wrap All Types Of Packages Using 3" or 5" Bundling Film.

The Ring Wrapper has a 2 roll capacity and is foot pedal operatred. Maximum package dimensions are 13" x 13" x Unlimted. Adjustable Table Support with 5" Casters available to purchase separately.