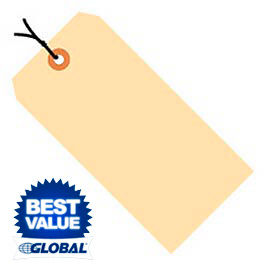 Manila Shipping Tags
Manila Shipping Tags Provide Identification for Products or Inventory.

Multi-purpose manila tags can be used on items that cannot be labeled. Jumbo and Shipping Tags have reinforced tear resistant 3/16" eyelet. Plain, Pre-Strung, and Pre-Wired Tag types available. Lengths range from 2-3/4" to 8". Widths range from 1-3/8" to 4". Point sizes range from 10-15. Sold in 500 or 1000 quantity packages.