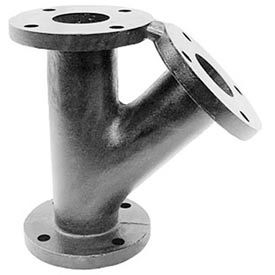 Black Malleable Flange Fittings
Black Cast Iron Flanged Fittings Are Used For Use With A Variety Of Natural Gas or Hot Water Heating Systems And Plumbing Applications.

Black Cast Iron Flanged Laterals are solidly made for long lasting durability and dependability. Used to connect three pipes, one at 45 degree angle. Flange connections securely hold pipes in place. Black Cast Iron fire and corrosion resistant properties make it especially useful for natural gas or hot water heating systems or plumbing applications. Not recommended for use with potable water applications. Available in 2, 2-1/2, 3 and 5 inch diameter sizes.