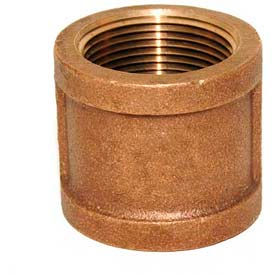 Trenton Pipe Couplings
Trenton Pipe Couplings Are Used For Potable Water And Other Plumbing And Pipe Fitting Applications.

Trenton Pipe Couplings are made of solid Lead-Free Cast Bronze for long lasting durability and dependability. Lead-free characteristic makes them used for use with potable water as well as all other plumbing and pipe fitting applications. Class 125 STM B-584. Monitored for strict compliance with applicable standards and specifications and made by ISO 9000 Certified manufacturing facility. Wide selection of Coupling, XH Coupling, Reducing Coupling and XH Reducing Coupling type Domestic and Imported style fittings with FNPT connections are available in wide range of 1/8 to 4 inch sizes and combinations and in selected 1, 5, 10 or 25 package quantities.