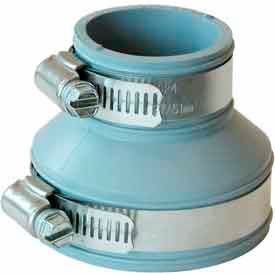 Drain and Trap Connectors
Loop Clamps Are Used For Applications In Environments Requiring Corrosion Resistance.

Loop Clamps are constructed with stainless steel or zinc electroplated steel clamps for corrosion resistance and long lasting durability. Used for light to medium duty applications. E.P.D.M. cushion for electrical insulation and vibration absorption. Available in a variety of types, materials and diameters. Color is Black. Widths are 1/2 in. and 3/4 in.. Package quantity varies per type.