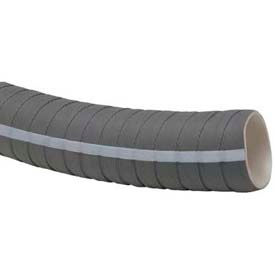 Food Suction & Discharge Hoses
Food Suction And Discharge Hoses Are Used For Food Processing And Service Industry Applications.

Food Suction And Discharge Hoses are made of heavy duty, abrasion resistant NBR tubing with NBR/PVC covering for long lasting durability and dependability. Can be used for suction or discharge applications on a wide variety of liquid food products, including fats and oily edibles. Will not impart taste or odor-food products being transferred. FDA approved. Available in wide selection of 1-1/2 to 4 inch diameters 10 to 100 feet in length.