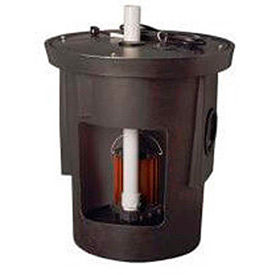 Liberty Assembled Sump Kit
Liberty Assembled Sump Kits Provide Efficient Flow Direction For Plumbing and Pumps Applications.

Liberty assembled sump kits help to secure pump and reduce potential jamming from debris. Available power levels are 0.33 HP and 0.5 HP with maximum flow rates up to 44 GPM. Available voltage is 115. Most models include a 40 PVC discharge pipe and a molded pump support platform that raises the pump off the bottom of the pit. Additional specifications vary per model.