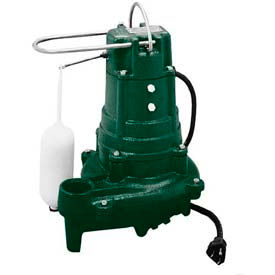 Septic Tank Sump Pumps
Zoeller Septic Tank Sump Pumps Are Used For Use In Residential Or Light Commercial Groundwater Or Effluent Removal or Transfer Applications.

Zoeller Septic Tank Sump Pumps are made of solid Cast Iron construction with Bronze or Engineered Plastic impeller material for long lasting use, durability and dependability. Various models available for particular need or application include units with 1/2 or 1 horsepower, 61, 72, 86, 93 or 100 gallons per minute (GPM) pumping capacities and 10, 15 or 20 foot length cords. Dimensional sizes vary per model.