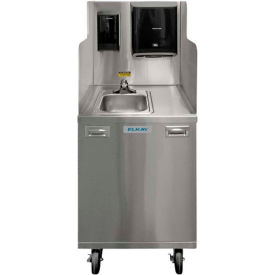 Portable Stainless Steel Hand Sinks
Portable Hand Sink Is Used For Large Outdoor Community Functions When Hand Washing Is Required.

Portable Hand Sinks are constructed of stainless steel for maximum corrosion resistance and long lasting durability.Color finish is Stainless. Compartment quantity is 1. Chose from Cold or Cold & Hot water supply. Capacity varies by model.