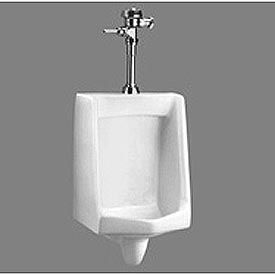 American Standard Urinals
American Standard Urinals Are Designed For Industrial Washroom Facilities.

American standard urinals offer a quick and efficient option for heavy traffic restrooms in malls, schools, hospitals and more. Extended sides on these urinals provide maximum privacy and high flushing rims reduce splashing. American Standard urinals come in variety of flush options with Gallons Per Flush (GPF) ranging from 125 to 1. Urinals come equipped with wall hangers for easy installation. Dimensions vary per model.