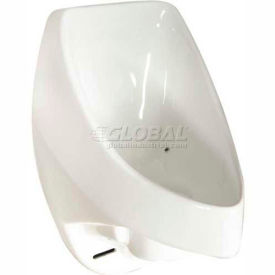 Waterless No-Flush™ Urinals
Waterless No-Flush™ Urinals Reduce Maintenance and Water/Sewer Costs.

Waterless No-Flush™ urinals are made of a high performance composite. unrinals connect to standard 2" drain lines. Uses simple EcoTrap. Two unit integrated wall hangers, all Flange™ slots for flange bolts, fastening hardware, gasket, two EcoTraps and vertical trap design included. All mounting hardware and 2"gasket included. ADA Compliant. Available styles are Baja, Borrego, Anza, Yukon and Sonora. dimensions vary.