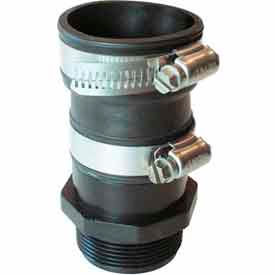 Sump Pump Check Valves
Sump Pump Check Valves Are Designed For Reducing Wear and Tear On Sump Pumps.

Sump Pump Check Valves allow for unrestricted flow of water up and out through pipes to eliminate backflow and wear on the pump. Full flow positive sealing flapper design assures proper water flow. Thermoplastic build ensures lasting durability and strength. Easy installation. Available in a variety of sizes with pipe thread. Package quantities and additional specifications vary per model.