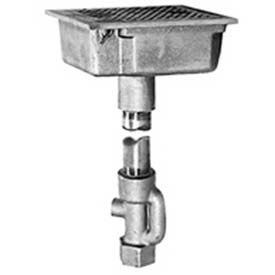 ZurnEncased Ground Hydrants
Zurn® Encased Ground Hydrants Are Used For Secure Commercial, Municipal Or Industrial Water Access And Control Applications.

Zurn® Encased Ground Hydrants are made of solid Cast Iron or Galvanized Steel casings with all-bronze interior parts for long lasting durability and dependability. Non-freeze units for flush with grade or finished (non-traffic) floor installation. Complete with bronze seat and replaceable seat washer and non-turning operating rod with free-floating compression closure valve. Cast Iron or Bronze finished box and hinged scoriated cover with operating key lock and WATER cast on cover. Equipped with a tapped 1/4 inch drain port in valve housing. Some units feature Vacuum Breaker. Available in 6-3/8 and 10-1/2 inch widths and 3/4, 1, 1-1/4, 1-1/2 and 2 inch connection sizes for 2 to 10 foot bury depths.