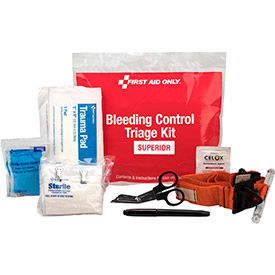 Bleeding Control Kits
Bleeding Control Kits Help Prevent Excessive Blood Loss in High Risk Environments Such As Logging, Sawing, and more.

Bleeding control kits are designed to address and respond to severe bleeding emergencies. Bright red single-use container bag offers high visibility. Kits are lightweight for simple storage and transport opportunities. Specifications vary per model.