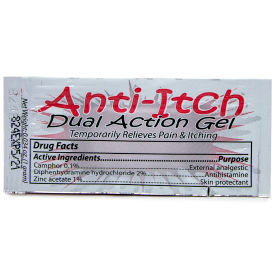 Anti-Itch First Aid Gel
Anti-Itch First Aid Gel Provides Itch Relief for Insect Bites or Plant Rashes.

Anti-itch first aid gel soothes over affected areas to reduce irritation. Select models are contained in compact pouches for easy carry-on storage. Package quantity range is 12-300. Shelf life, active ingredients, and additional specifications vary per model.