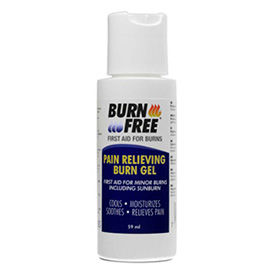 Burn Creams, Sprays & Gels
Burn Creams, Sprays, and Gels Provide First Aid for Residential, Commercial, and Food Service Applications.

These creams, sprays, and gels are made of high quality ingredients for treatment efficiency. Ointments prevent infections and relieve pain due to minor cuts, scrapes, burns, and more. Medical grade ingredients reduce swelling, redness, and additional tissue damage. Units are portable, safe, and easy to use for user convenience. Water soluble and non-staining. Available types are Burn Cream, Burn Cream Packets, Burn Ointment Packets, Burn Spray, First Aid Burn Cream 0.9g, Pain Relieving Gel - 1/8 oz. Single Dose Packets, Pain Relieving Gel - 2 oz. Bottle, Pain Relieving Gel - 4 oz. Bottle, and more. Package quantities range from 1 to 144. Dimensions vary per model.