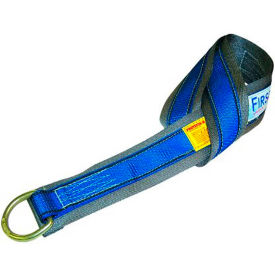 Anchor Tie-Offs, Straps and Slings
Anchor Tie Offs, Straps, and Slings Accommodate Fall Protection Tasks and Applications.

Anchor tie offs, straps, and slings provide lasting support and secure attachment with durable polyester web, coated galvanized cable, kevlar web and other sturdy components. Available models include Accessory, Anchor Sling, Anchor Strap, Anchor Tie Off, Cable Choker, Choker, Cross Arm Strap, Sling Anchor, Snaphook Anchor Extension, Tie-Off Adaptor, and more. Capacity range is 310 - 5,400 lbs. depending on the model. Colors and dimensions vary per model.