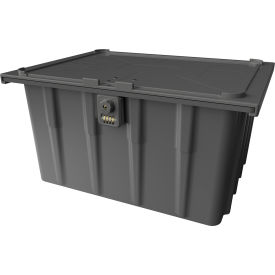 Inmate Property Storage Box
Inmate Property Storage Boxes Provide High Level Durability Protection and Storage For a Varity of Content Items.

Inmate Property Storage Boxes offer secure packaging solutions for inmate content property. Most models are Flame Retardant and feature integral combination dial lock and staff override key for increased secure access protection. Full body high impact polypropylene construction allows maximum endurance and durability content protection. Available Capacities in CU. FT. are 1-1/2, 2, and 3. Dimensions and additional specifications vary per model.