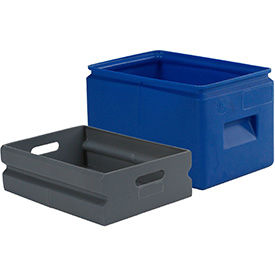 All-Purpose Storage Totes
All-Purpose Storage Totes Provide Storage and Transport For Restaurants, Cleaning Services, Commercial Environments, and more.
These all-purpose storage totes are designed to easily carry and handle beverages, condiments, plastic wares, and other items. The totes are made of polyethylene making them resistant to acids, chemicals, and other solvents. Available colors are black, blue, and gray. FDA approved.
Polyethylene construction
Easy to clean
Cubic feet capacities are 0.21 and 0.66