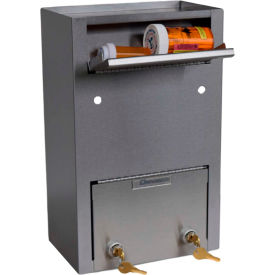 Medication / Specimen Drop Boxes
Medication and Specimen Drop Boxes Provide Content Storage Security For Applications Including Medical, Laboratory, and more.

These drop boxes allow a convenient way to secure specimens and meds until they can be retrieved or properly disposed. The stainless steel construction is both and strong and corrosion resistant for years of reliability. The boxes are keyed differently unless otherwise specified. Includes key holes for wall mounting. Available types are Medication Dropbox Cabinet and Specimen Dropbox Cabinet. Door quantities available are1 and 2. Dimensions vary per model.