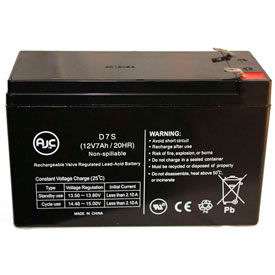 AJC® Brand Replacement Lead Acid Batteries For OD
AJC® Brand Batteries Are Replacements For 12V OD Lead Acid Batteries.

AJC® Brand Batteries are 6 volt with F1 terminals and sealed lead acid. 7 amps. Please note that existing cabling and hardware must be reused. These are replacement batteries only. These products are not authorized by nor affiliated with OD.