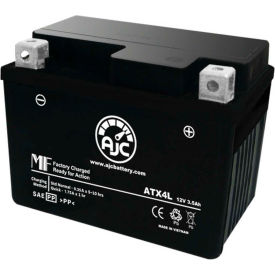 AJC® Extreme Battery Brand Replacement Powersports Batteries
AJC® Brand Replacement Powersports Batteries For Extreme Battery Are Designed For Attuned Instruments In Need of Alternative Power Supply.

AJC® brand replacement powersports batteries for Extreme Battery for extreme battery provides supplement power for compatible motorsport vehicles. High impact PP casing provides strong vibration resistance. Models function as replacements and are recommended to be operated with existing cabling and hardware. Available AMPS range from 3.5 - 23 depending on the model. Additional specifications vary per model.