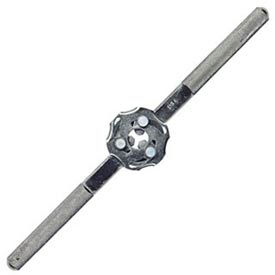 Irwin® Hanson® Threading Tools
Irwin® Hanson® Threading Tools Are Used For A Variety Of Threading Tasks.

Each threading tool targets specific threading tasks. Tap Wrenches are made for use with taps, reamers, screw extractors and other tools with a square shank. Reamers enlarge holes in sheet metal and similar materials. Thread Pitch Gauges measure threads per inch. Stock Handles lock dies in position for accurate threading. Tap And Reamer Wrenches feature straight handle design for greater leverage. Dimensions vary per model.