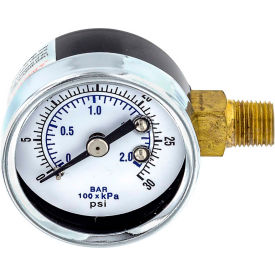 PIC Gauges Utility Gauges
PIC Gauges Utility Gauges Accommodate Standard Pressure Tool Measurements For Air, Gas, and more.

PIC gauges utility gauges display pressure measurements for various applications. Large print measurements provide easy readability. Units are lightweight for simple storing options. Polycarbonate window protects alloy internals and other mechanics from outside elements. Mount angle and additional specifications vary per model.