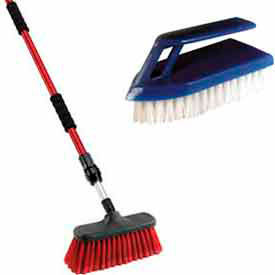 Vehicle Brushes & Squeegees
Vehicle Brushes and Squeegees Allow Convenient Maintenance and Cleaning for Car Washes, Automotive Garages, Residential Areas, and more.

These brushes and squeegees are made for long lasting dependability. Clean boats, cars, trucks, RV's and more with ease. Choose from reliable brands made of durable materials. Size, type, construction and color finishes vary by model.