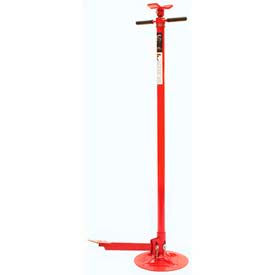 Underhoist Supports And Stands
Underhoist Supports And Stands Are Used For Supporting Vehicle Frame Components, Exhaust System Installations And Shock Absorber Replacement Applications.

Underhoist Supports And Stands are solidly constructed for long lasting durability and dependability. Designed to support vehicle components only and used for exhaust system installations and shock absorber replacement. Sturdy base for stability and slender design for lightweight, easy handling in close quarters. Easy turning and height adjustment under load. Contoured saddle supports most component configurations.