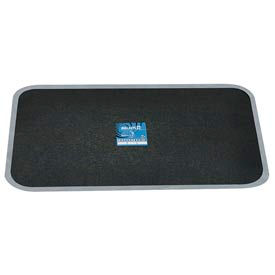 Bullseye Radial Repair Patches
Used To Repair Puncture And Section Injuries In Passenger, Light Truck, Heavy- Duty Truck And Farm Tractor Radial Tires.

Bullseye Repair Units can be centered over the injury because of special cord reinforcement and ply construction. Reduces the effects of flexing and reduces inventory requirements since they can be used in crown, shoulder and sidewall repairs. The repairman can specify Dual Cure or Heat Cure Units to maximize the tire repair performance of the repair system. Apply Dual Cure Units with Fast-Dry Self-Vulcanizing Cement and Heat Cure Units with appropriate cement required for the repair system.