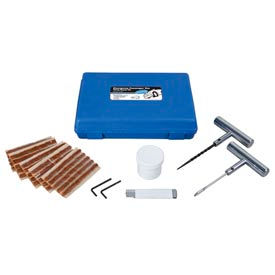 Heavy Duty String Repairs
Passenger And Truck Repair Kits For Bias And Radial Tires.

String Repair Kits are constructed of twisted cord permeated with butyl rubber inside and out. High tensile cord assures no breakage during insertion while the soft and tacky butyl rubber seals the injury. Both passenger and truck kits are available, complete with all required tools for repairing bias and radial tires.