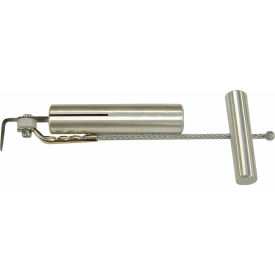 Windshield Removal Tools
Windshield Removal Tools Are Designed For Efficient Vehicle Window Maintenance.

Windshield Removal Tools are suitable for removing windshields; backlights; and bonded backlights. Units Cuts the sealant around windows with specially designed tempered steel blade. Select models include an extra blade supplied with each tool. Pull handle provides additional leverage. Additional specifications vary per model.