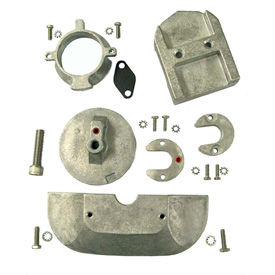 Replacement Anodes & Trolling Motor Kits
Replacement Anodes Are Suitable For All Types Of Water.

Replacement Anodes are made of aluminum for long lasting durability. Anodes can be used with Volvo, Johnson Evinrude, Bravo, Benett, Yamaha and mnore. Types vary by model. Trolling Motor Kits provide everything you need to wire your boat for high-current power. Pack includes all mounting hardware. Package quantity is 1.