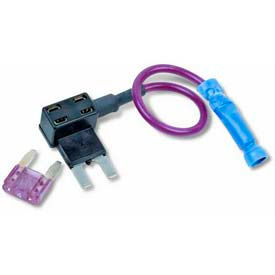 Battery Doctor® Fuse Blocks
Battery Doctor® Fuse Blocks Turns One Fuse Into Two.

Fuse Blocks plug into occupied or vacant energized fuse block slot, providing one fuse holder to protect existing circuit, and a second fuse holder to protect new circuit. 10 amp rating at 12 volts. 16-gauge red wire lead for new circuit is 5 inches long, and includes insulated crimp-type coupler. Does not include fuse. Available styles are Fuse Block, Fuse Holder and Tapa-Circuit. 12V.