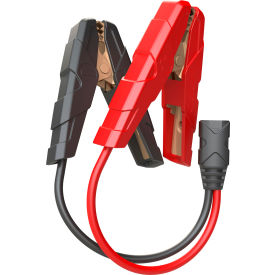 NOCO Boost Cables & Adapters
NOCO Boost Cables and Adapters Provide Convenient Power Transfer for Applications Including Automotive, Marine, Maintenance, and more.

NOCO boost cables and adapters are made of silicone wire for strength and durability. Cables and adapters efficiently transfer the maximum current flow with minimal power loss. Silicone insulation is dirt, dust, and water resistant while ensuring heat stability and flexibility for cold weather applications. Integrated eyelet terminal connector supports permanent battery installations for efficient jump starting. Package quantity is 1. Color finish is Black. Dimensions vary per model.